FAYETTEVILLE STATE TOPS BOWIE STATE 21-10, WINS CIAA 2009 TITLE GAME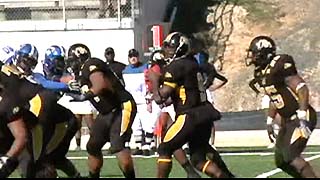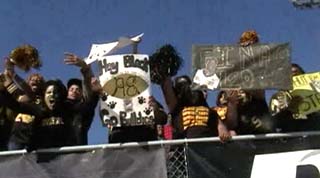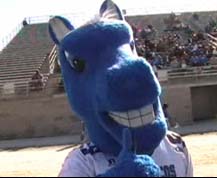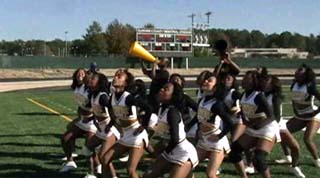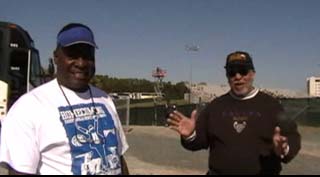 Video
Black Sports History
Hampton Sailing Team Serves as Liaison for Schooner Amistad America Tour
Ms. Kai Petty former Hampton Sailing Team Captain comments about the Amistad and the rigors of sailing. The Hampton University Sailing Team will be adding their part to next weekend's Homecoming Weekend by the bay as they serve as the official liaison for the Amstrad America tour through Hampton, Virginia. See Amistad America Video

The Amistad incident in which a slave ship was taken over by the captives who wanted to return to Africa but lack the knowledge to sail the ship had to rely on the crew found they had instead sailed to America. The ensuring legal battle to return the ship and contents to the owner is considered a rally point in the Abolish Movement.
The Village: "CU Football Continues "Five-For-Feeding-The-Hungry"
MURFREESBORO, N.C.- The Chowan Football program announced details for their annual service project on Tuesday. Head Coach Tim Place and his band of Hawks will be raising funds as part of their own "Five-for-Feeding the Hungry" campaign, aiming to provide food to local families in need during the Thanksgiving holiday season. Beginning October 20th and continuing through Friday, November 17th, the Chowan football program will be accepting $5 donations (or as much as individuals are willing to contribute) for the cause. All funds raised will benefit those in need in the Murfreesboro area. Donations will be accepted at the Chowan University football offices in the Pond Center, as well as at the two remaining home football games October 21st (3:00pm) and October 28th (1:00pm). Please contact the Chowan University football offices at (252) 398-6288 with questions.
Carolina Lucci Notches Fourth POTW Honors
---