CIAA Announces Hiring of Coordinators of Basketball Officials
Bri Funte
Charlotte, NC (June 29, 2018) – The Central Intercollegiate Athletic Association (CIAA) names Taiqua Stewart and Reggie Greenwood CIAA Coordinators of Basketball Officials. Stewart assumes the Women's Basketball Coordinator of Officials position with over 20 years of officiating experience while the Men's Basketball Coordinator of Officials, Greenwood, joins after 37 years of officiating and supervising.

"The CIAA is honored and fortunate to have Ms. Stewart and Mr. Greenwood back home to build on the legacy and foundation of Mr. James T. Burch," said CIAA Commissioner Jacqie McWilliams. "We have secured two individuals who are highly respected nationally, regionally and locally in the basketball officiating community. We look forward to the passion they bring to recruit, train, and retain some of the best officials in the country and the CIAA."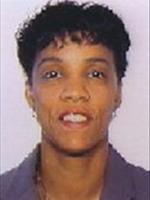 Ms. Taiqua Stewart is a former NCAA Division I, II, and III official, having called games in nearly a dozen conferences including the CIAA, Big South Conference, Mid-Eastern Athletic Conference (MEAC), and Atlantic Coast Conference (ACC). During post-season play, Stewart has officiated numerous conference tournament games as well as NCAA championships across all divisions and the Women's National Invitation Tournament. In 2006, she was selected to officiate the NCAA Division II Elite Eight, Final Four, and National Championship Games.

Stewart, a 1986 graduate of Virginia Tech University, was a four-year letter winner on the basketball team, she also served on the bench as an assistant coach at Christopher Newport University in Newport News, VA from 1994-1998.

Most recently, Stewart has served as the Coordinator of Women's Basketball Officials for the MEAC and as a NCAA Regional Evaluator. Stewart and her husband Kenny are the proud parents of two children, Victor and Maria.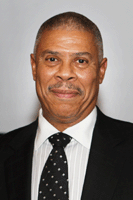 Greenwood began his officiating career in 1981 and is no stranger to the CIAA, having worked 15 CIAA Basketball Tournaments from 1994-2009. In 2011, he was inducted in to the CIAA Basketball Officials Hall of Fame. Throughout his career, Greenwood has spent 20 years at the Division I level and worked the NCAA Tournament 12 years, including the 2005 NCAA Final Four contest between North Carolina and Michigan State. Total, he has acquired 30-years of on-court officiating experience.

In 2009, Greenwood was named the Supervisor of Officials for the Ivy League and the Patriot League and deals with more than 120 basketball officials between the two leagues. From 2011-2014, he also served as the Supervisor of Officials for the Atlantic Ten Conference.

Over the course of his career, Greenwood has called games in conferences such as the ACC, Big Ten, Big East, Big South, and The Colonial Athletic Conference. He has participated in numerous officiating camps as a speaker, clinician, and instructor. Greenwood currently serves on the NCAA Mechanic Committee.

Ms. Stewart and Mr. Greenwood join the CIAA under a 3-year agreement upon the retiring of legendary CIAA Coordinator of Officials, Mr. James Burch. This marks the first time in conference history that the coordinators position has been split in to two roles.